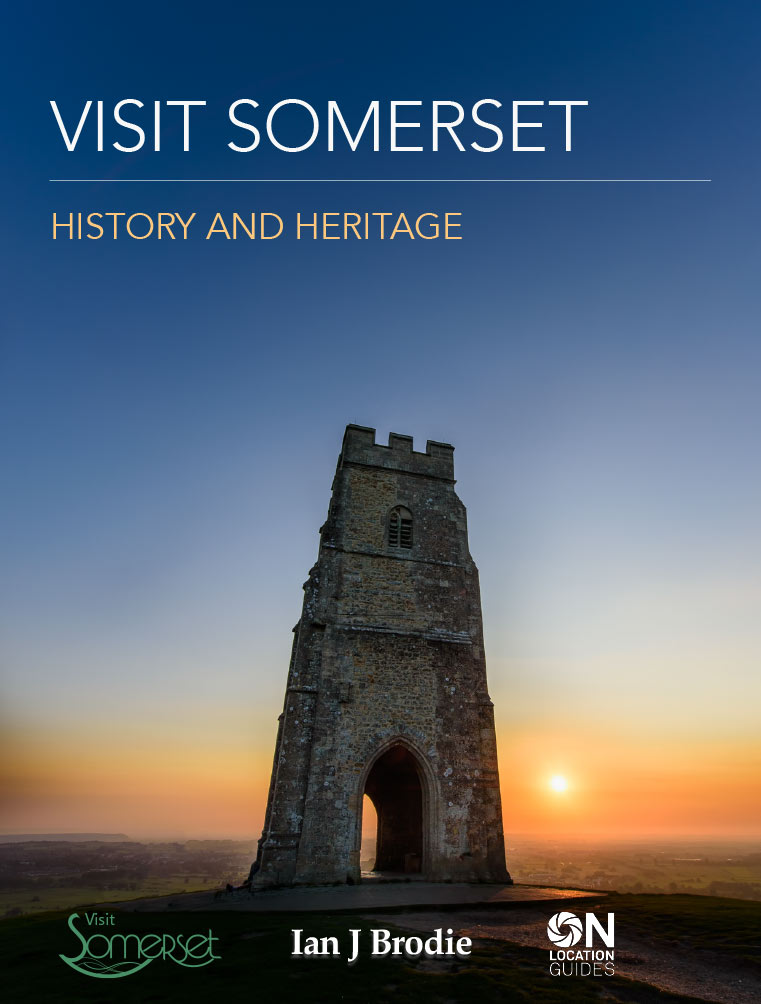 Official photographer for Visit Somerset. A major project released in May 2016 at Westminster wass an enhanced e-book entitled Visit Somerset: History and Heritage. Available for free download on Apple and Android devices. Also published on the Visit Somerset website in HTML 5 format.
Project also incorporates royalty free images for use by Visit Somerset and image media library website creation for sale of images and downloads for media use.
Book incorporates 450 images, 25,000 words, audio and video. All images, text and e-book creation by Ian Brodie Consulting.
e-Book Information
Somerset is a county that has it all. Ranked seventh in the UK for size with vast expanses of open, unspoilt spaces waiting to be explored.
Join award winning author and photographer, Ian Brodie, on a journey of discovery through the history and heritage of the county. Uncover the stunning variety of scenery: compare the bleak majesty of the Mendip Hills with the ever-changing vistas of Exmoor, the soft folds of the southern hills, the rich green flatness of the Levels, the great expanses of sand beaches with their popular resort towns and the rocky headlands at either end of the Somerset shoreline.
Discover noble 'wool' churches, with their imposing towers and contrast them to the dignity of Georgian Bath, the medieval quaintness of Wells or bustling market towns like Taunton, Yeovil and Frome.
Published by Visit Somerset, the official Destination Management Organisation for Somerset, this ebook showcases more than 200 sensational places to visit. It includes in-depth touring information, handy hints, maps, enhanced ebook features and over 750 stunning images.
Published 2016
On Location Guides
246 pages
725 MB
Visit Somerset: History and Heritage
In conjunction with Visit Somerset
---
Read Visit Somerset: History and Heritage
---