Last month was very special for me, for two reasons. Firstly I made my first trip (North of the Wall) to Svalbard, probably the most northern place in the world I will ever visit. The result – astounding. We arrived only a few days after the return of the sun from the long northern winter so we did only see the sun (through cloud unfortunately) for a few hours.

It's a crazy light here. As Svalbard moves towards the longest day the sunrise and sunset times increase by over 40 minutes per day in each direction. The sun might have been absent but the light (twilight lasts for over four hours) creates a hue and vision that is unlike any other place I have ever been to.
The main reason for this visit was to deposit some of my images that I have taken for Hidden into the PIQL Digital Library (refer to this post). It was an amazing experience and I must say, very humbling, to be in the company of The Vatican Library and ESA. A part of me is now forever Norway. In thousands of years these images will still be there, stored in the mine under the permafrost.
The Hidden and Telia Team inside the vault.
What was the biggest disappointment about my visit to Svalbard? That's easy – not enough time. I vow to return. As a fan of The Game of Thrones and as I write this the final season starts in just two days I make no apologies for the title of this post. This was the closest I have ever been to the feeling of literally being north of the wall. The town of Svalbard has a remote outpost feel about it. If you leave the town perimeter to drive on any of the 65 kilometre of roads on the entire island (that's all), you are required to take a gun. Polar Bears do make visits here from time to time – although I do believe its a little of a tale that it happens regularly.
---
I stood on a hilltop surrounding Svalbard and thought – here where I stand there are 74 people north of me in the world, and 7.2 billion below. It was sobering.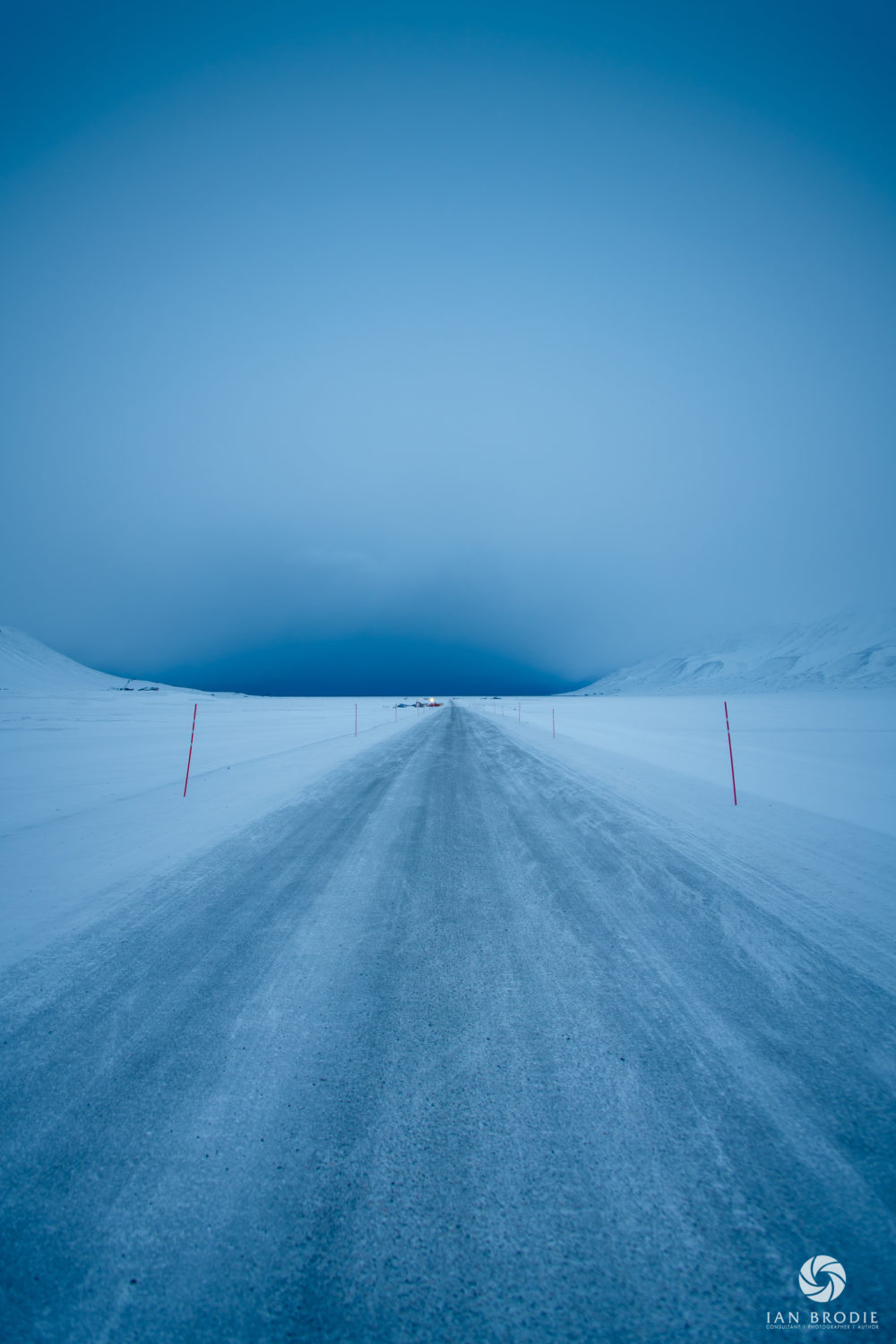 We were due to leave Svalbard about noon but the frozen runway caused a flight delay of seven hours. Never have I been so happy for a delay! We hired a car and drove – all the roads in Svalbard.
A special thanks to Telia, Hidden and the team for allowing me to be part of this amazing journey.