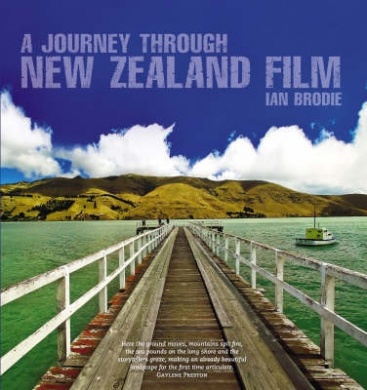 For a long time, New Zealand film was off the beaten track - unfamiliar, charting new territory and out there.
Now our rich and varied landscape, and the skill of our filmmakers, is celebrated worldwide, in The Piano, The Lord of the Rings trilogy, King Kong, The Lion, the Witch and the Wardrobe, Whale Rider, The Last Samurai, River Queen and the World's Fastest Indian.
Ian Brodie, author of the internationally bestselling Lord of the Rings Location Guidebook and Cameras in Narnia, is the perfect guide to the locations and landscapes which have inspired filmmakers over the past twenty-five years.
With stunning photographs, detailed location descriptions, and comments from directors, cast and crew, he has put together a fascinating tour of New Zealand for movie-lovers and visitors alike. Along with a chronology of feature films made in New Zealand and the awards they have won, he paints a superb portrait of location New Zealand.
Published 2006
HarperCollinsPublishers
ISBN: 978 1 86950 610 0
144 pages


Tolkien's world was one of deep hidden valleys, barren wastelands, remote mystical mountains and lush, low valleys, and we found all of these places thoughout New Zealand.
PETER JACKSON
One major aspect, however, which has always drawn movie-makers to our shores and continues to do so, is our landscape. Hundreds of kilometres of accessible untouched beaches, thousands of hectares of mountains and bush, and just about everything in between.
ROGER DONALDSON