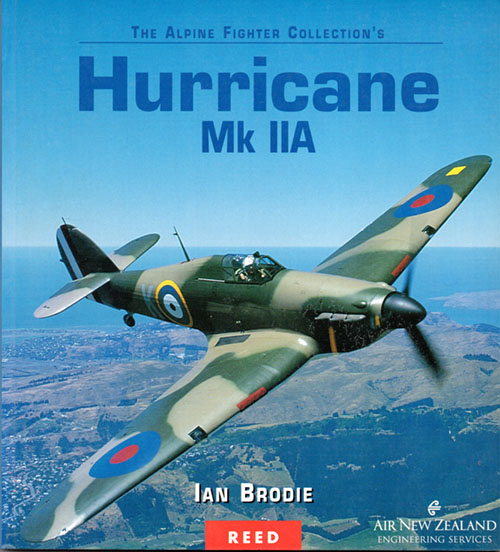 This book is a record of the history and restoration of Hawker Hurricane P3351/DR393.
Ian Brodie gives an account of the context of the aircraft's existence during WWII, how it was rediscovered in Russia after lying abandoned for many years, and the many hours spent on her restoration. Included are photographs from Hawker Restorations (UK) and Air New Zealand, two of the main contributors to the aircraft's restoration, as well as photographs of the aircraft's first post-restoration flight.
Published 2000
Reed Publishing
ISBN: 0 7900 0717 7
144 pages
An eagle wings up in heavenward flight
Till far out of reach of human flight
And gazes on earth from his lordly height
In the clouds of the cold upper air.
And this is the life, exultant he screams
To soar without fear where the lightning gleams
To look down unblenched on sun's gorgeous beams
And be prey to no harrowing care!
Seargeant JJ Brimble
Pilot of Hawker Hurricane P3351