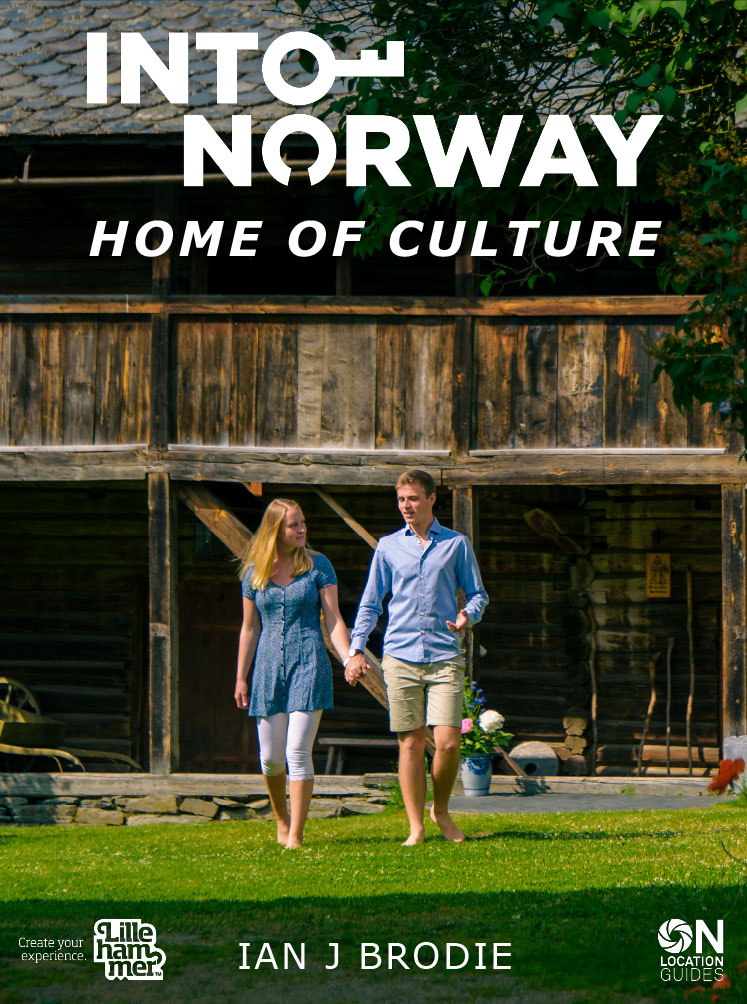 KEY BRIEF: CAPTURE THE ESSENCE OF THE HEDMARK REGION THROUGH ITS HISTORY, HERITAGE, ATTRACTIONS & BOUTIQUE HOTELS.
Photographic and brochure copy assignment for Visit Lillehammer. Three visits in three seasons with a client brief of capturing the history and heritage of the Oppland region of Norway.
Images created for brochure, web and multimedia uses. Over 20 attractions and hotels included.
Enhanced e-Book for Visit Lillehammer released December 2016
e-Book Information
The Lillehammer region and Gudbrandsdalen (Gudbrand Valley) in Norway offer a myriad of cultural experiences and activities in an area of outstanding natural beauty.
Join award winning author and photographer, Ian J Brodie, on a journey of discovery through the history and heritage of the region. Travelling from Lillehammer in the south to Rondane National Park in the north, you will discover a vibrant cultural landscape with farms clinging to the mountain sides and picturesque villages along the way. You will find numerous gems steeped in cultural history and offering unique adventures, heritage accommodation and traditional Norwegian food. A scenery in which you can relax, enjoy the tranquillity and find inspiration.
With Into Norway you will get a unique insight into Norwegian culture and way of life, with authentic stories and local food served by enthusiastic and committed hosts – combined with enchanting nature experiences during bright summer nights.
Published by Into Norway and Visit Lillehammer, the official Destination Management Organisation for the Lillehammer region, this ebook includes in-depth touring information, history, heritage, attractions accommodation, handy hints, maps, enhanced ebook features and over 500 stunning images.
Published 2016
Apple and Android platforms
On Location Guides
117 pages
341mb
Into Norway: Home of Culture
In conjunction with Into Norway and Visit Lillehammer
---
Read Into Norway: Home of Culture
---